BERKELEY DANCE PROJECT 2013: APERTURE
April, 2013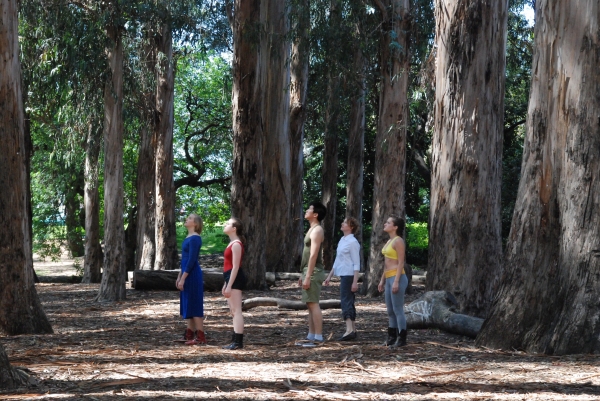 Zellerbach Playhouse, UC Berkeley, U.S.
"BERKELEY DANCE PROJECT 2013: APERTURE"
BRINGS NEW PERSPECTIVES OF CONTEMPORARY LIFE INTO FOCUS
From 1964-68, Famed photographer Ansel Adams spent time at the University of California on a groundbreaking photographic project commissioned by UC President Clark Kerr. At its core the project, entitled Fiat Lux (Let There Be Light, the University of California motto) asked Adams to answer the question "How can we imagine our future?" Over the course of the project, Adams took thousands of photos of the entire UC system, culminating in a published book written by Nancy Newhall in 1967, which was revisited in a full-year, campuswide multimedia exploration of Adams' work this year called On the Same Page.
Berkeley Dance Project 2013: Aperture, the final production in UC Berkeley's Department of Theater, Dance, and Performance Studies Main Stage season, responds to and continues Adams' work as part of the On the Same Page initiative, featuring four choreographic premieres and an exhibition of student artistic work , each bringing new perspectives and framings of contemporary life. The production opens April 19 in Zellerbach Playhouse.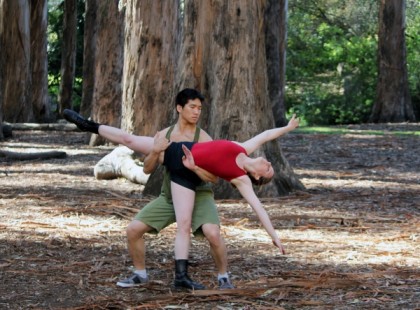 Lisa Wymore's piece, titled We all need light: stories from the grove, investigates real life stories of students living and working on the UC Berkeley campus today. These stories are layered with images from the 1964-68 Adams/Newhall Fiat Lux project, and with video images made by Iranian artist and UC Berkeley Art Practice Visiting Lecturer Azin Seraj. Out of Adams' thousands of photos, students have chosen some of the few Adams took of "natural" settings on the UC Berkeley campus: a eucalyptus grove which the students were drawn to as a quasi-bucolic setting within which they could explore movement. Wymore and her collaborators, Seraj, the students, and composer Ben Juodvalkis, have worked together to create a highly kinetic dance piece that reveals intimate and personal moments of being a student, and a human being, within an institution of higher learning.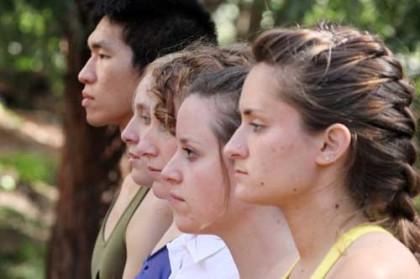 TICKETS AND INFORMATION
Berkeley Dance Project 2013 opens on Friday, April 19 at the Zellerbach Playhouse on the UC Berkeley campus (at Spieker Plaza across from the Haas Pavilion) and runs on weekends through Sunday, April 28.
Presented Fridays & Saturdays at 8pm, Sundays at 2pm
April 19, 20, 26, 27 – 8pm
April 21, 28 – 2pm
More info about the event and other performances