Mission Eye & Ear
March, 2014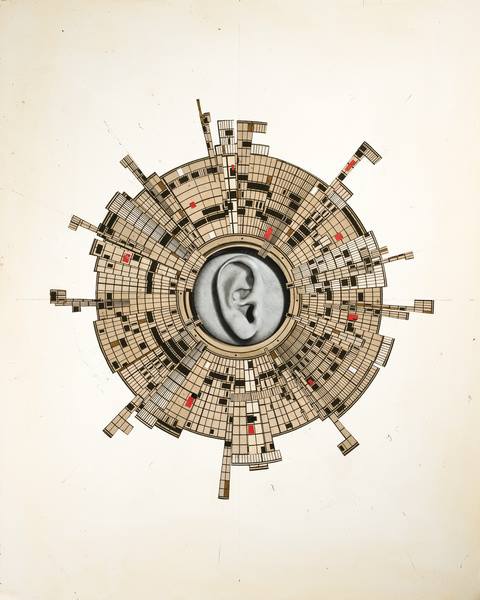 Live Cinema , Artist Television Access, San Francisco, U.S.
New music/sound + film/video collaborations by:
Suki O'Kane + John Davis
Jason Hoopes + Azin Seraj
Marielle Jakobsons + Kirthi Nath
with film scores performed live by:
Emily Packard, violin
Mia Bella D'Augelli, violin
Cory Wright, clarinet
Nava Dunkelman, percussion
Jeanie-Aprille Tang, electronics
Mission Eye & Ear is a live cinema series that brings together Bay Area composers and improvisers with filmmakers and video artists drawn from ATA's diverse and geographically sprawling family, to create new works performed live at ATA by a stellar ensemble of local musicians.
Composer-performers Jason Hoopes, Suki O'Kane and Marielle Jakobsons represent a rich cross-section of the local creative music scene, influenced by electronic music, acoustic improv, noise, avant-garde jazz, alt-rock and theatrical musical traditions of Asia. Filmmaker/media artists John Davis, Azin Seraj and Kirthi Nath explore cultural identity, documentary storytelling, dreamlike cinescapes and formal abstraction in a wide range of narrative and experimental works.
This March event is the first in a series of three Mission Eye & Ear events this year, organized by Bay Area musician and curator Lisa Mezzacappa with ATA. The first edition of Mission Eye & Ear, in 2011, commissioned nine composer-filmmaker teams to create new works. The series was remounted in a day-long marathon at Yerba Buena Center for the Arts in 2012, and has since traveled to cities in Italy and Germany, where local musicians provide live scores for films commissioned for the series.
$7-10 Sliding Scale Admission
Visit: www.missioneyeear.com
Mission Eye & Ear is supported by a grant from the Zellerbach Family Foundation.
Remembering our walk portrays a walk refracted and distorted through the dream-like lens of memory.  Images dissolve and coalesce as they transition through the elements, reflecting the fluid and ever-changing nature of remembrance.