War in the Vacant Sky
February, 2020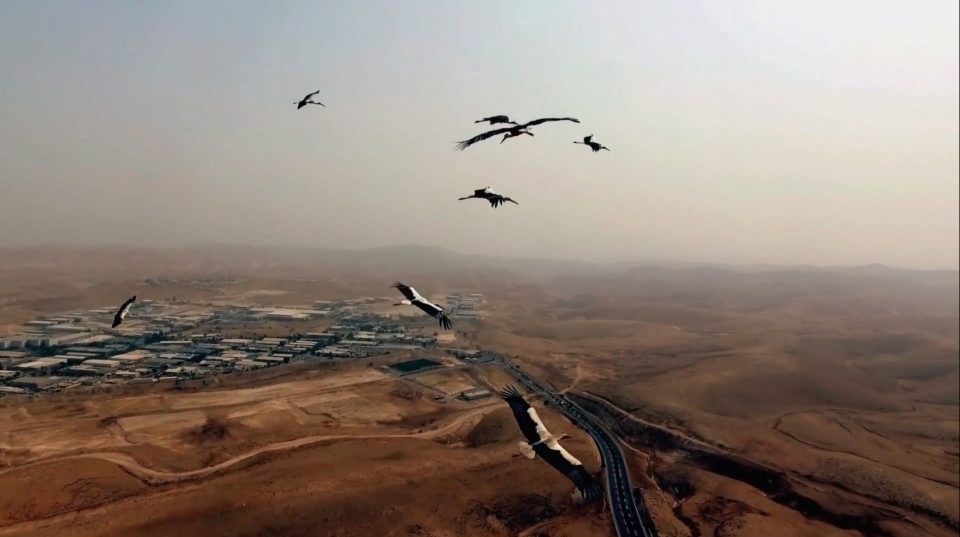 Southern Exposure, San Francisco, U.S.
War in the Vacant Sky
Conversation and Video Screening of Work by Heba Y. Amin
Friday, February 28, 7:00−9:00PM
Southern Exposure, 3030 20th Street, San Francisco
Curated by Azin Seraj and Zulfikar Ali Bhutto
On Friday, February 28, as a part of Where do you want ghosts to reside?, Southern Exposure will screen Heba Y. Amin's As Birds Flying and invites artists, writers and scholars to complicate notions of statehood as experienced by populations in South Asia, South West Asia and North Africa (SASWANA). We ask, can historical archives provide us with visions of a different future and if so, what role do artists play in this exercise of the imaginary?
Artist, scholar and activist Dena Al-Adeeb, film scholar and writer Targol Mesbah, and curator and art historian Kathy Zarur will join in conversation following the screening.
Southern Exposure was honored to support artists Shirin Fahimi and Morehshin Allahyari last Friday in presenting a new adaptation of their work Breaching Towards Other Futures at CounterPulse, despite Shirin having been denied entry to the U.S. by Toronto-based U.S. border officials. We stand in solidarity with Shirin, and with all who face discrimination at the border. We welcome you to visit Where do you want ghosts to reside? and participate in the radical act of making art at this time.
*The title for this conversation is from Etel Adnan's The Arab Apocalypse, III.